Twistin' Minds and Breaking Spines Since 1999
What is Speedcult?
Twistin' minds and breakin spines since 1999, isn't exactly a stretch of the imagination. Our public face is a creative steel design company. But Speedcult is more than just a business; It's an adult playground, a culture, and above all, a lifestyle. Off a quiet dirt road just outside of Detroit, our eccentric world comes alive.
Got a custom project or business sign you need done with a cool twist? Get in touch with our team. Our fabricators can create just about anything.
Want to own a Speedcult original? Our one-of-a-kind steel creations can be purchased at our online store, inside the Rustbelt market in Ferndale Michigan, and at various hot rod and classic car events around the country. (we post our event schedule here and on our Facebook page)
We are very excited to be partnered with General Motors, Ford, Chrysler, Fiat, Dodge, Hemi, Jeep, Mopar and many others to bring to you the most iconic auto logos in America that no one else creates. Check them out today at www.speedcultofficiallylicensed.com
Great Gift Ideas
Hot Rod Your Home, Shop or Bar
Popular Fun Stuff for the Home, Bar and more…
Popular apparel for cult members
Hey all you all…
We don't spend all of our time in Detroitsville, USA drinking. We also hit the road and bring our metal cutouts to different parts of the Midwest, Southwest, Southeast and Northeast of the USA.
Come check us out when we are vending at a car show near you.
See where: https://www.speedcult.com/events.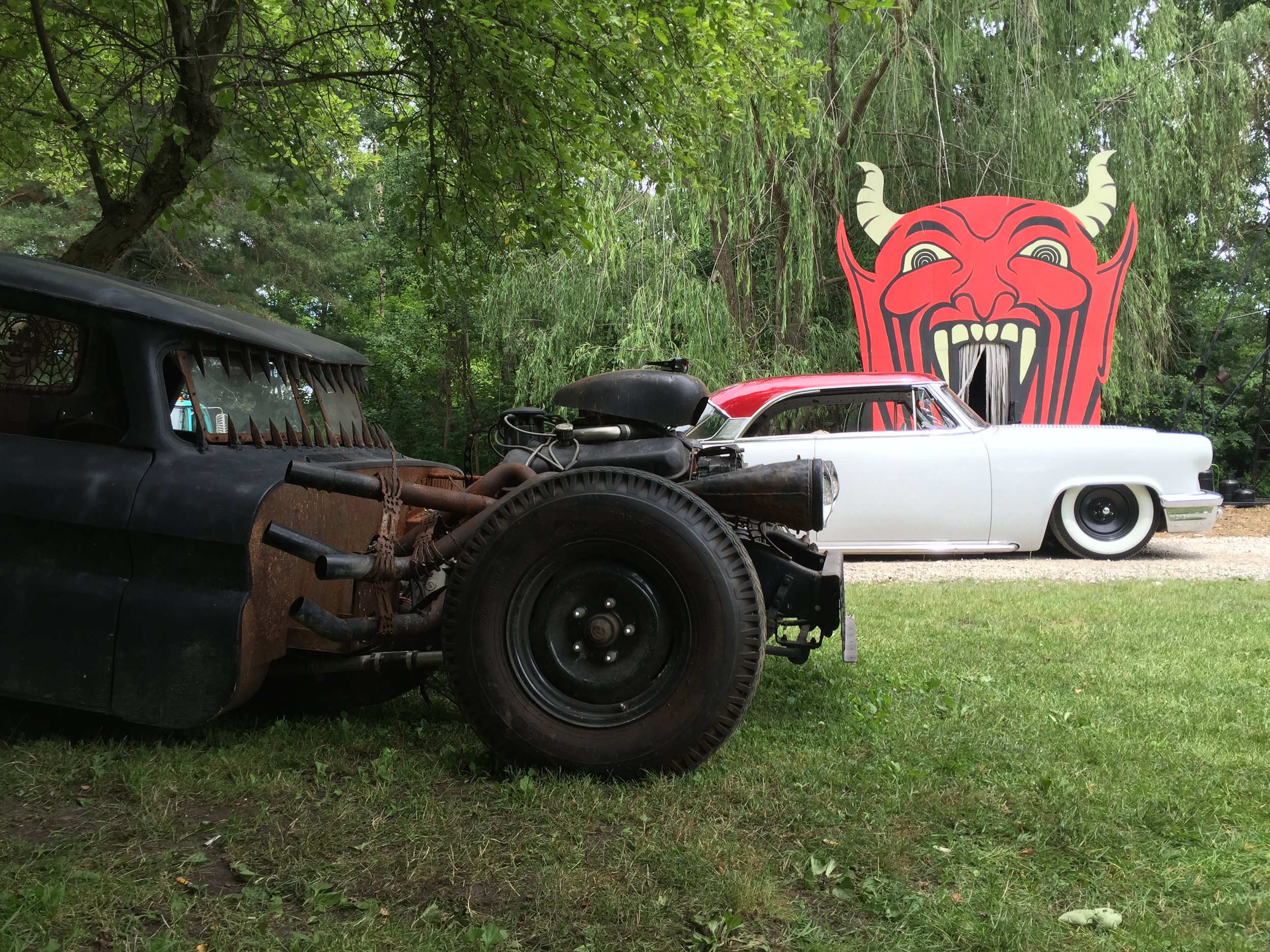 Follow us on Instagram to keep up-to-date with new projects, crazy hot rods, and some daily Speedcult abusement park madness!
For more fun, follow us on Instagram