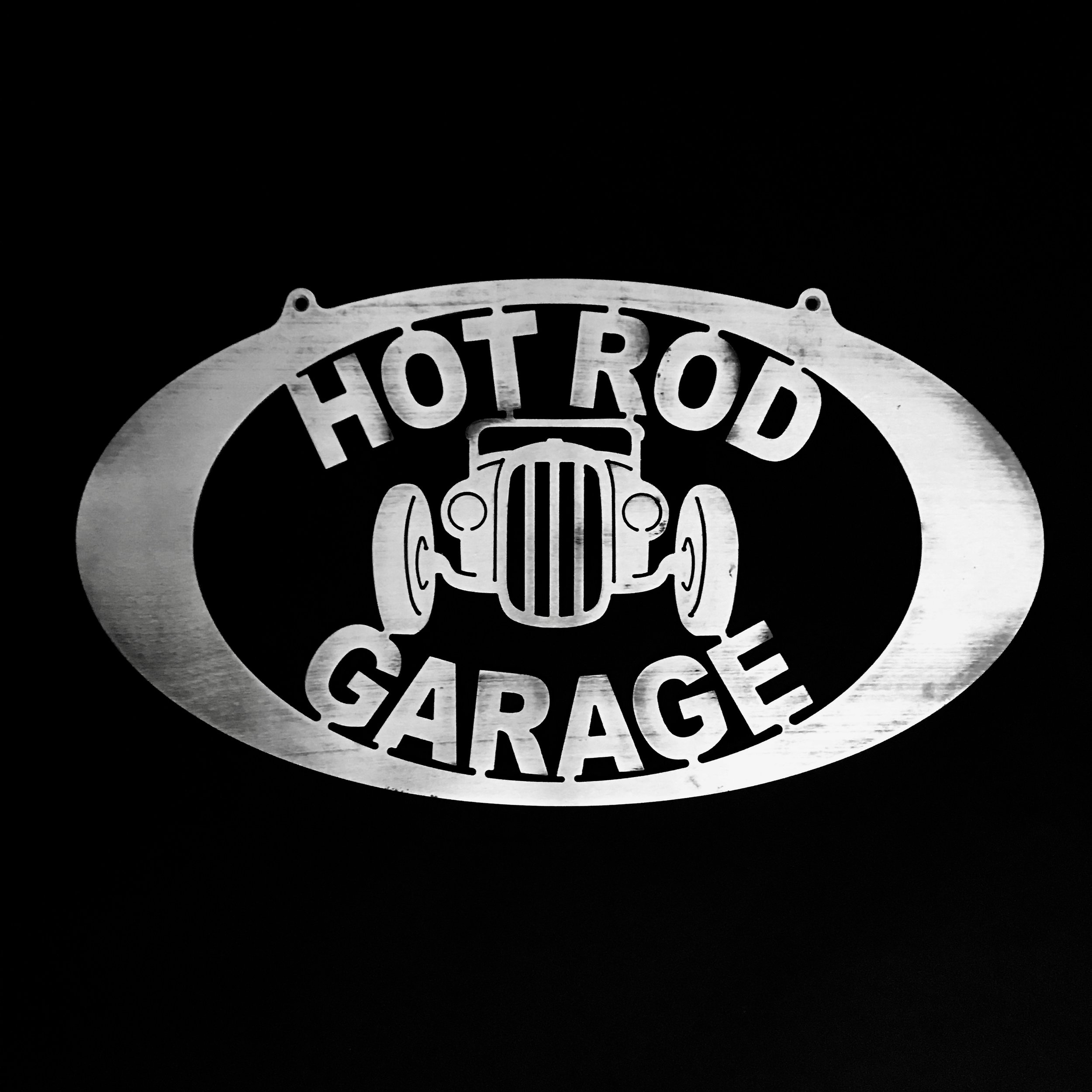 Hot Rod Garage Oval Sign
The built not bought metal sign is perfect for those of you who put the time, money and energy into building your car yourself, instead of opting for the ready made, instant variety.
The hot rod garage oval sign makes a great gift for that someone you know who's into cars in a big way. And, of course, it makes a great gift to give to yourself as well. We cut this from mild steel that is just a little thinner than 1/8 inch thick.
Bare Metal
Belt Sanded
Size = 24"w x 13.25"h